Your home most likely represents your single greatest asset and with that in mind, I am honored that you're considering my services. Click here to Request A Home Valuation at no cost or obligation on your part. In representing your interests, my top priority is to maximize your gains in the most desirable way possible, given your particular situation.
Though people's circumstances and situations vary, the sales process follows a relatively straightforward path, as outline here: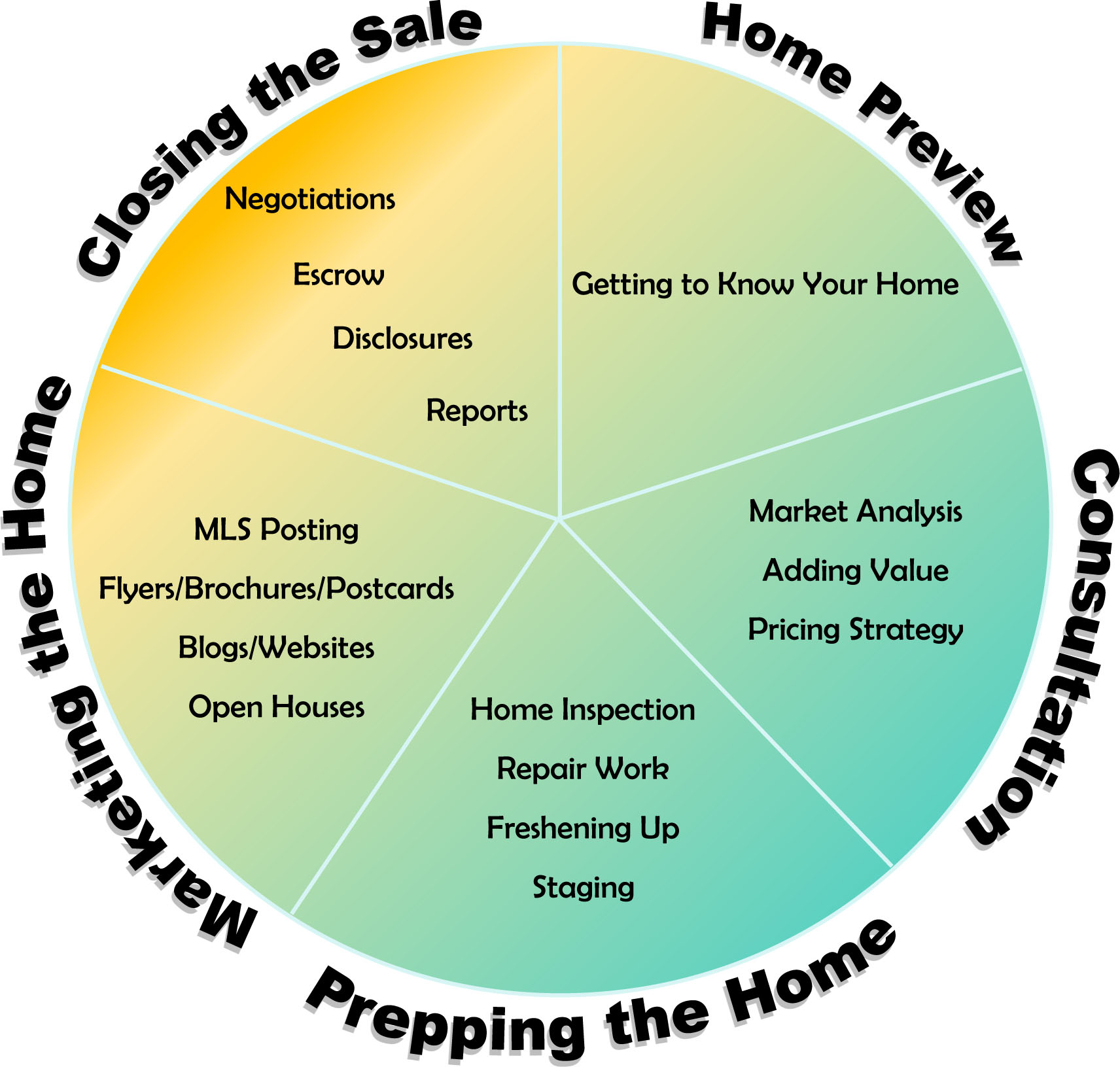 If you're considering placing your home for sale, please fill out the information fields below, including the best time and way to reach you, and I'll contact you shortly after receipt. I look forward to helping you reach your real estate goals.