Let's Get You There!
Your home will most likely be your single greatest asset and I'm honored that you're considering my services. In representing your interests, my top priority is to ensure you have all the necessary tools to make the most-informed decision possible. To view an extensive list of buyer resources on this website, click here.
Here's an outline of how I approach the home-buying process: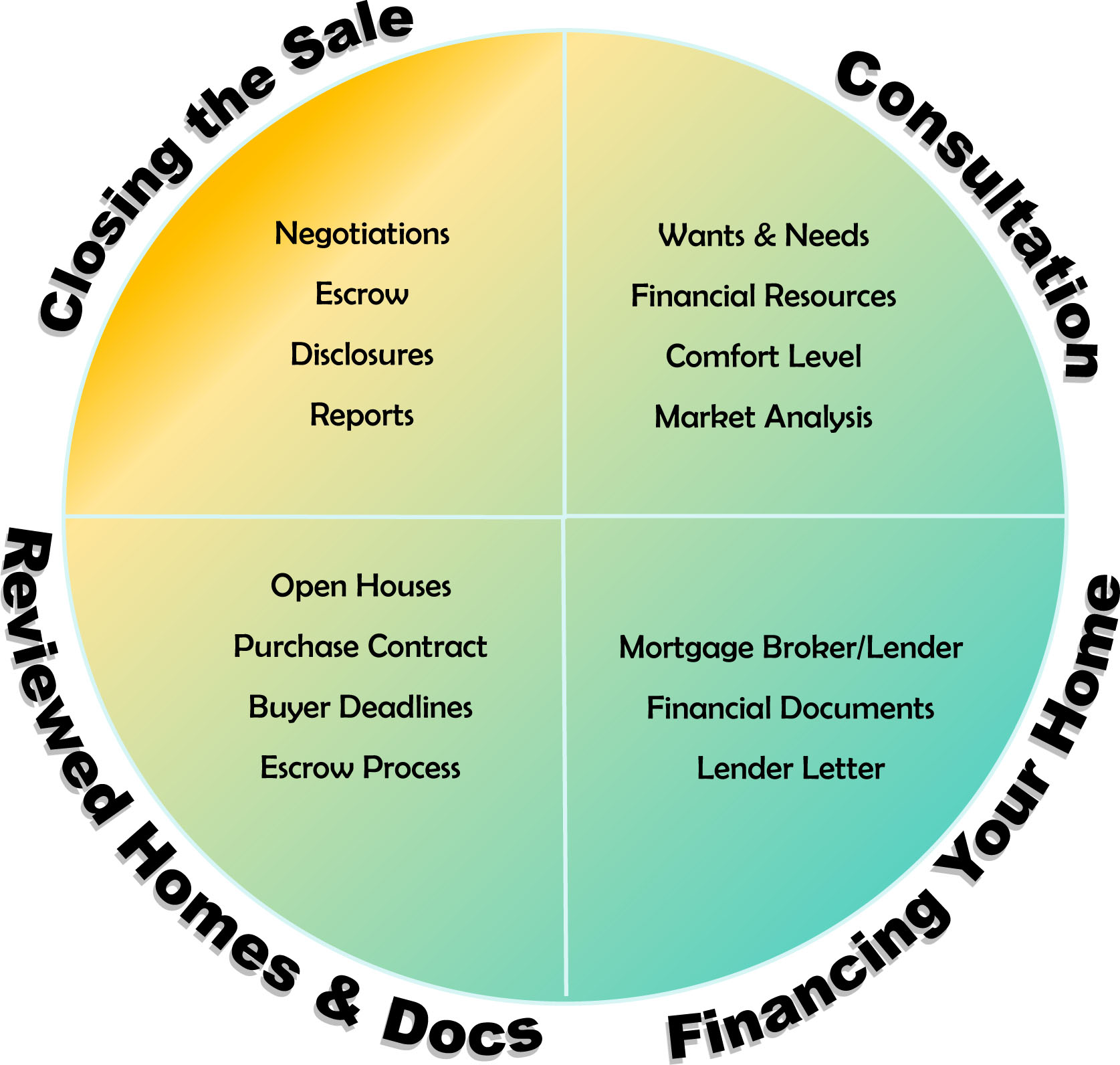 Please fill out the information fields below, including the best time and way to reach you, and I'll be in touch with you. I look forward to helping you reach your real estate goals.