In utilizing my services, you'll have a multitude of resources at your disposal to maximize the value of your home.  We'll work with a number of reputable individuals and companies, whether in prepping your home for sale or once in escrow, to ensure that your property is shown in the best possible light and that escrow is smooth and stress-free.
Here's a sales process I follow that has proven to be successful in achieving my clients' real estate goals: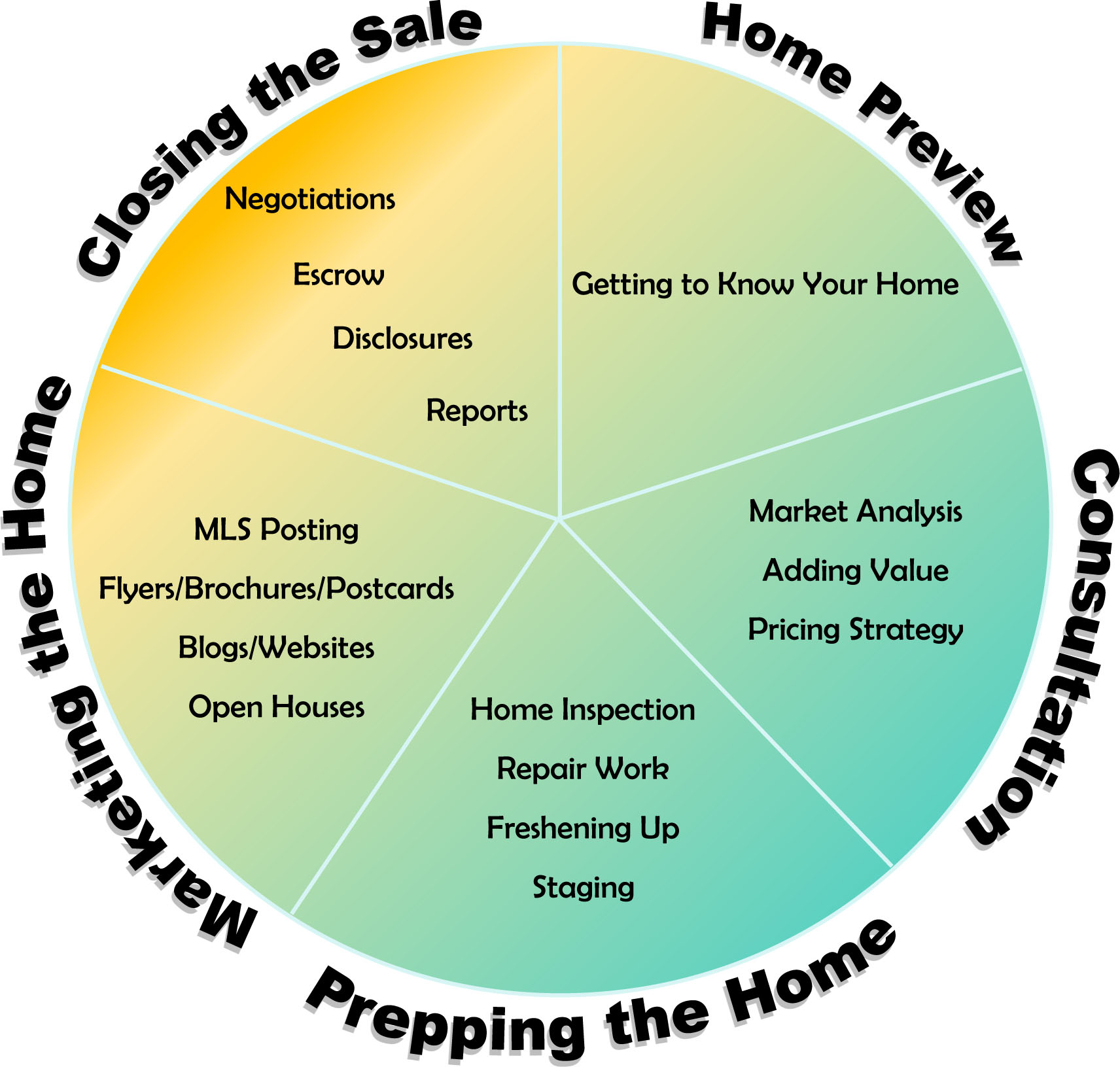 To get started on this process, I need to first understand your current situation so give me a call at (310) 897-4719 and let's set up a time to meet. You can also contact me by leaving a message below.  I'll get back to you within two hours of receipt of your information.