Whether an acquisition or disposition of a single-family home or multi-family apartment, a 1031 Exchange or an NPV or IRR calculation on a prospective purchase, I can provide the necessary tools and resources to maximum benefit for you. To view a list of resources on this website, click here.
In representing your interests on a sale or purchase, I look forward to putting my sales and financial background to work for you.  Here's an outline of how I approach the sale of an income-producing property: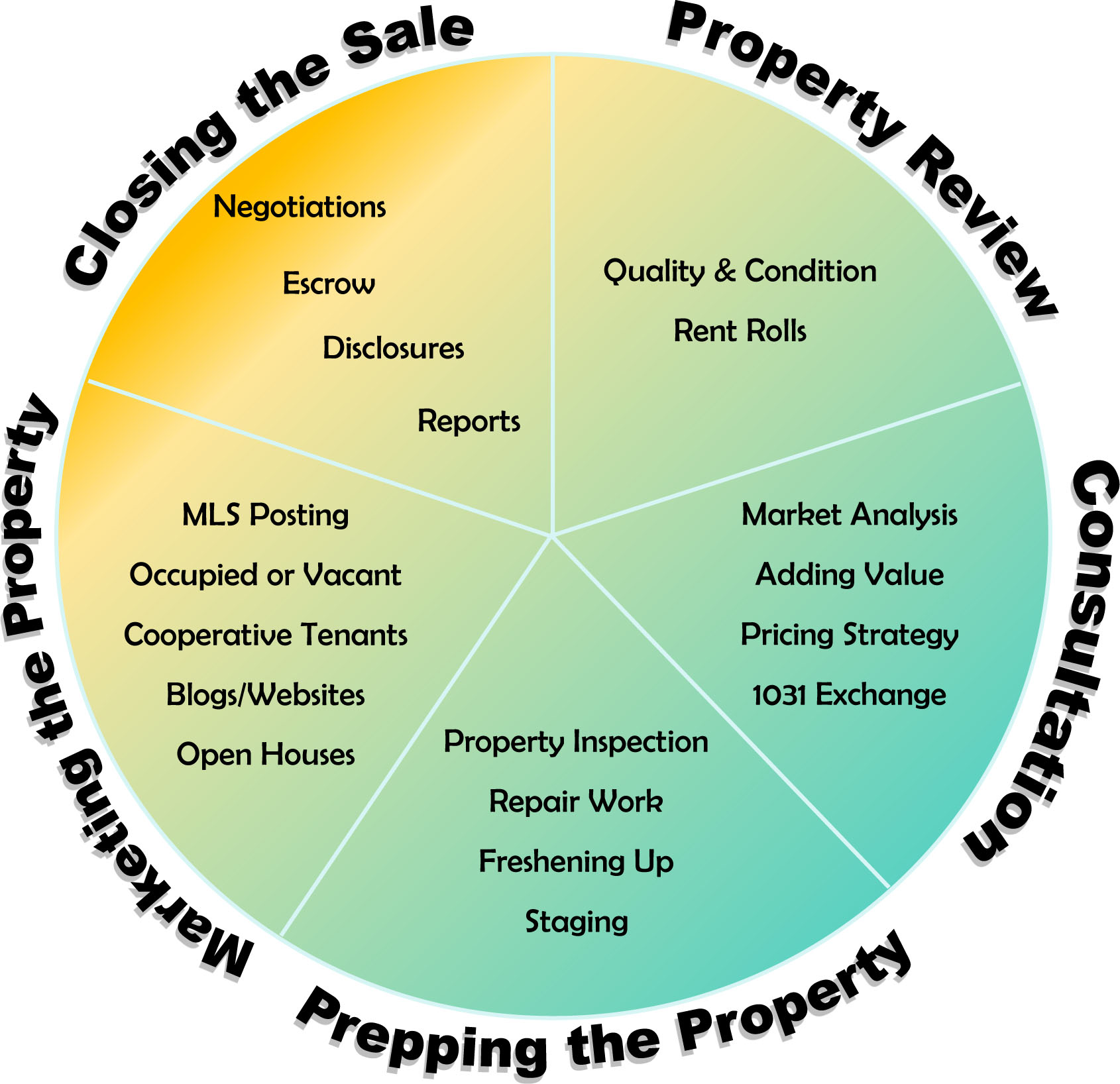 Please fill out the information fields below, including the best time and way to reach you, and I'll be in touch with you. I look forward to helping you reach your real estate goals.